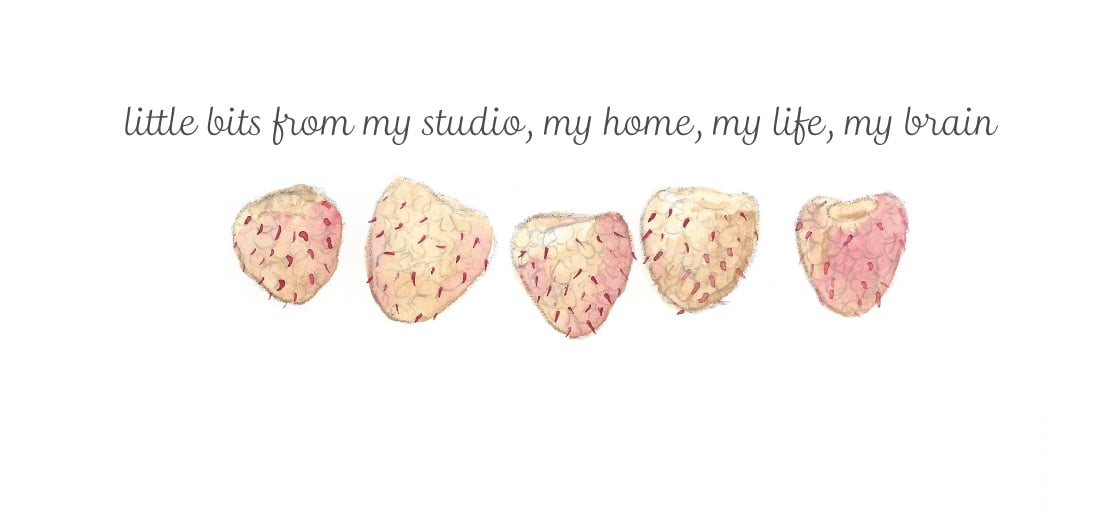 Blog
little bits from my studio, my home, my life, and my brain
Filtering by Tag: leaf
i've been trying my hand at copper leaf. why copper leaf? well it's a warm, rich, very pretty metal AND the price is a little friendlier than genuine gold - because when i do go for the gold, it will be genuine, 23k gold, my friend. edible and gorgeous. back to copper: copper leaf is made from genuine copper that has been made extremely thin. it is light and delicate and will fly away in the slightest breeze. work indoors, away from air vents and running children - and don't sneeze! my husband and i just celebrated our 9 year anniversary. to commemorate this, i made a copper leaf "9" which i framed and had intended to add to our family art gallery wall. it ended up feeling more at home in our bedroom. this project was fun, not crazy difficult, and i love the way it looks: understated + shimmery.
supplies: copper leaf (i bought mine at sinopia in san francisco) leaf adhesive (available at art and craft stores) printout of desired shape scissors paper (i used an 8" x 10" piece of strathmore writing 88# and a rives bfk sheet) pencil fine tip brush natural fiber big brush white cotton glove
i started by carefully cutting out the 9 i had printed, then centered it on my paper surface and lightly traced it in pencil. with the fine tip brush, i "painted" the nine using the leaf adhesive. now, everything i've come across speaks of waiting 30 minutes for the adhesive to become appropriately tacky, but no one was working directly on blank paper. i've concluded, through some trial, error, and sheer brain power, that paper is more absorbent of the adhesive than, say, porcelain, and therefore it is ready to go in about half the time - though if you're in DC in july it would probably take longer. touching the adhesive with your knuckle makes a clicky sound when it's ready.
using a full sheet (they are about 5 1/2" x 5 1/2") of the leaf, and with a gloved hand, i gently placed the copper over the painted 9. i tapped it down gently. using the natural fiber brush, i went around the foil making circular motion to remove the excess leaf. some of the leaf came off of areas where i wanted it to stay. boo. i repeated the glue--wait--leaf--remove-excess steps again in those spots and all was fine.
and there you have it! a shiny 9, matted and framed:
for the above 9, i used strathmore writing paper. i also wanted to try it on a rives bfk. it's softer and more textured. here is a side-by-side comparison (rives on the right):
the first one has a more painted-on look that is reminiscent of the byzantine icons from the 1300s. you can kind of see the brush stokes, which i like. the 9 on the rives allows the texture of the paper to come through, giving it a little reptilian feel. fun to see how different paper will impact the look of the copper.
and now it sits happily on the bedroom dresser. goodnight, 9.